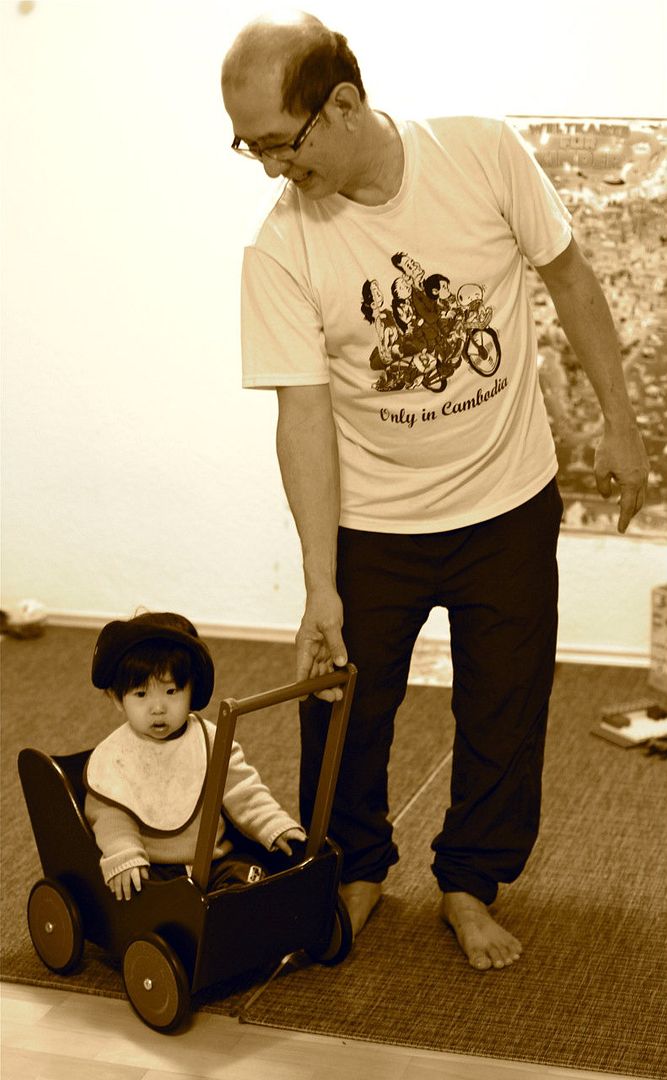 Baby J's favourite activity with his Ah Kong. Getting pushed about in the toddle truck.
For some strange reason he decided to wear a pair of earmuffs for the ride!
They are the ones that live with you. The ones you have meals with, the ones you end up having quarrels and disagreements with. They might even hurt you, or disappoint you. But whatever the case, they are your family. The ones that God gave to you. And I am thankful today for these family ties. The ones that distance does not sever, that are different in each family, yet all bond together by love.
Are you thankful for family too?
~~~~~~~
Join us in giving thanks this December! Details and the list of thankful topics are in
this post
. (If you are writing more than one post in a week, do include the date of your post when you add your linky!)