We had to wrap a couple of presents for the nephew over the weekend, but did not have wrapping paper. So it was brown paper and washi tape to the rescue: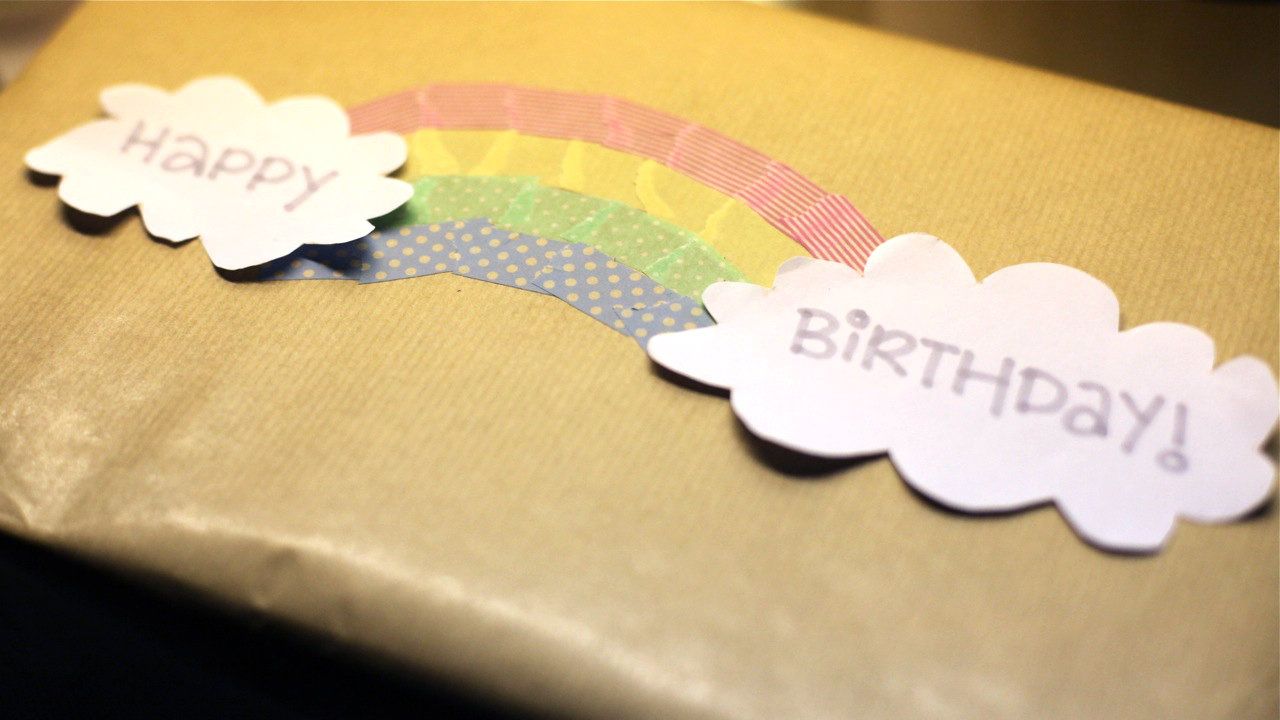 Bits of tape joined to form a rainbow.
Brown paper package tied up with string (airmail twine). The picture on the tag was from a roll of MT Christmas washi!
And here's another simple Christmas card we made when Junior J was better. Its a lot simpler than our
previous version
, but great if you are strapped for time! You just need to tear strips of washi and stick them down, then decorate the tree:
Still so much to prepare for Christmas... Thankfully Junior J seems much better, hopefully the baby recovers soon!